March 14, 2016 1:18 am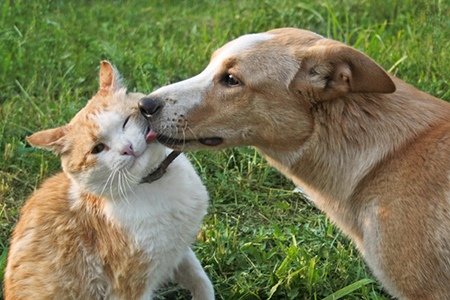 Cold weather can be hard on everyone—including your pets. When it's chilly outside, it's important to consider their safety. Remember: if it's too cold for you, it's too cold for them!
"Our pets are members of our family, and the fact that they can't tell us what they are feeling can make them the most vulnerable members when cold weather hits," says Deborah C. Mandell, member of the American Red Cross Scientific Advisory Council and veterinarian at Matthew J. Ryan Veterinary Hospital of the University of Pennsylvania. "There are some simple steps any pet owner can take to make sure pets stay safe."
These steps, Mandell says, include bringing your pets indoors and ensuring they have access to food and drinking water. If your pet cannot come indoors, protect them in a dry, draft-free enclosure large enough for them to sit and lie down, but small enough to hold in their body heat. Raise the floor of the shelter a few inches off the ground and cover it with cedar shavings or straw. Turn the enclosure away from the wind and cover the doorway with waterproof burlap or heavy plastic.
Bear in mind, adds Mandell, that salt and other chemicals used to melt snow and ice can irritate a pet's paws. Wipe their paws with a damp towel before your pet licks them. Be sure, also, to wipe up antifreeze spills immediately and store it out of reach to prevent accidental ingestion.
Source: American Red Cross
Published with permission from RISMedia.