March 22, 2016 1:42 am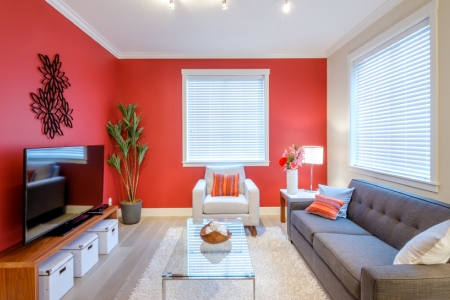 There's no season like springtime to refresh, renew (and redo!) your home—and one of the simplest ways to breathe new life into it is with a fresh color palette.
"Spring embodies the saying 'Out with the old, in with the new,' and provides the opportunity for consumers to apply this mantra in a favorite room in their home," says Katie Reynolds, an Atlanta-based design expert for Ace Hardware. "This is the perfect time of year to use unexpected pops of color and experiment with fresh, new design ideas."
Reynolds, along with fellow Ace design experts Nathan Fischer and Julia Richard, list these spring shades to try:
• Pink is having a moment! Pair
blush tones
with
crisp whites
—the combination will make a big impact in any room. Mix in as an accent by painting a dresser or chest in a soft pink shade.
•
Turquoise
never seems to go out of style. Use it sparingly to highlight other subtler colors in any room.
• Bright shades of
coral
will bring your home to life. Paint coral on an eye-catching accent wall or introduce it through tabletop accessories. Pair with
neutral clay-brown
tones to even out its intensity.
To take these on-trend shades to the next level, incorporate these five elements, says Reynolds, Fischer and Richard:
• Vintage Accessories (Birdcages, Lanterns)
• Wall Prints
• Mirrored Accents (Lamps, Side Tables)
• Zebrawood (Cabinet, Chest)
• French Doors
Spring is the perfect time of year to press "reset." Draw inspiration from the tips above to reset your home this season. You may find these colors have staying power!
Source: Ace Hardware
Published with permission from RISMedia.