March 30, 2016 1:48 am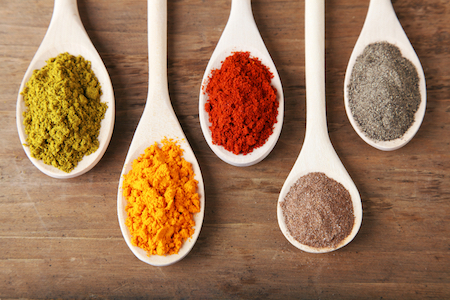 If you try out a new recipe and spend way more than you expected for ingredients, your pantry may need a bit of upgrading.
So says Zoe Bain, the senior food editor at Refinery 29, a home and lifestyle website, who believes a well-stocked pantry should hold enough cooking staples to give you a good start on a variety of family-friendly recipes.
A well-spent 20 dollar bill, Bain says, should help get your pantry up to snuff and save you shopping time, as well:
1. Stock Up on Essentials
– Salt, pepper and a good, extra virgin olive oil will roast or sauté most veggies to perfection and get meats and other proteins nicely browned and ready to braise or stew or pan fry as you like.
2. Doctor It Up
– Pick two or three acidic liquids, combined with the cooking essentials above, to prepare almost any needed marinade or salad dressing. These could be balsamic vinegar, apple cider vinegar, soy sauce, hot sauce, whole grain mustard and Worcestershire sauce.
3. Add Some Spice
– Start with dried oregano, thyme and basil, then add fresh or powdered garlic and some red chili flakes to give kick to anything you cook.
4. Build a Base
– With a few of these basic ingredients on hand at all times, you have the perfect start for dozens of meal favorites: canned tuna, pasta and pasta sauce, canned beans, cream of mushroom soup and fresh or frozen bread.
5. Go for Necessary Extras
– As you do your weekly (or bi-weekly) grocery shopping, be sure you keep the refrigerator stocked with milk, eggs, salad greens and veggies and keep a few fresh lemons in the fruit basket.
Published with permission from RISMedia.