April 4, 2016 1:54 am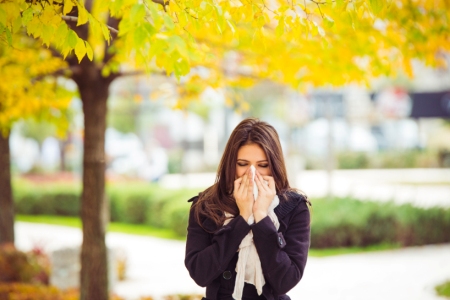 Fifty million Americans suffer from seasonal allergies, with tree pollen the primary cause of symptoms in spring.
The most challenging cities for allergies this season, according to the Asthma and Allergy Foundation of America (AAFA), are:
1. Jackson, Miss.
2. Memphis, Tenn.
3. Syracuse, N.Y.
4. Louisville, Ky.
5. McAllen, Texas
6. Wichita, Kan.
7. Oklahoma City, Okla.
8. Providence, R.I.
9. Knoxville, Tenn.
10. Buffalo, N.Y.
"AAFA's annual Spring Allergy Capitals report provides important insights into cities where people are most affected by seasonal symptoms due to environmental factors such as pollen, behaviors such as allergy medication usage and the availability of board-certified clinicians," explains Cary Sennett, AAFA's president and CEO. "Whether you live in one of these allergy capitals or anywhere else, it's important to work with your health care providers to recognize the elements that trigger your allergies and determine the best treatments to enjoy your life unencumbered by seasonal nasal allergies."
"Many different types of seasonal nasal allergy treatments are available, including prescription medications and new combination therapies, mono-therapies, short- and long-term treatments that may help relieve symptoms," adds Dr. Purvi Parikh, a board-certified allergist and immunologist. "Because spring is the time when most people with allergies experience their worst seasonal allergy symptoms, it's important that allergy sufferers seek advice from a health care professional before the season hits full force."
To view the complete list of cities in the Spring Allergy Capitals report, visit www.AllergyCapitals.com.
Source: AAFA
Published with permission from RISMedia.