April 12, 2016 2:15 am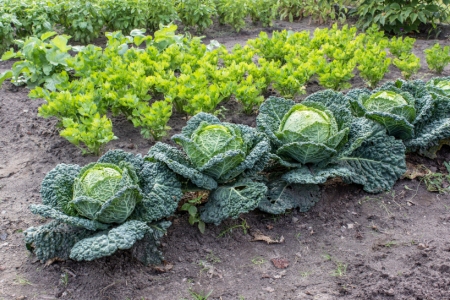 In our last segment, we discussed the preparation needed to start your own vegetable garden. Returning to a recent blog by Brian Bath of Modern Farmer (modernfarmer.com), let's dig into more of those steps.
Barth says once the soil in your vegetable garden is dry enough to not squish when you step on it, it's time to start laying the groundwork for spring planting:
Clean Out:
Remove any leftover veggies that didn't survive the winter and toss them into a compost pile. Pull out any drip irrigation tubes to make way for tilling and planting. If you planted cover crops in the fall, mow them to the ground and then let the stems dry out for a couple weeks before tilling in the debris. If you mulched your beds in fall, rake off the mulch and add it to the compost pile.
Top Up the Fertility:
Spread a fresh layer of compost on your beds—Barth suggests one to two inches—and till it in. Add supplementary nutrients like lime (for acidic soils), sulfur (for basic soils), bone meal (for phosphorus), greensand (for potassium), and kelp meal (for micronutrients). Till in the compost and amendments, but only once the soil is dry enough to crumble when you grab a handful. Rake the beds into smooth, ready-to-plant mounds.
Barth also recommends getting a soil test to fine-tune your fertility management strategy. Have the test annually to ensure what you are trying to grow has the best chance of reaping you a bounty.
Many state, county and local agencies, as well as universities, supply low-cost or free soil testing, along with advice on how to alter soil qualities for the veggies you want to grow, or which types of plantings may not do so well in your garden.
Homeowners and gardeners can learn a lot about soils in their own region by consulting the annual soil surveys available through the USDA's Natural Resources Conservation Service: www.nrcs.usda.gov/wps/portal/nrcs/site/soils/home/.
In our final segment, we'll take a look at a few of the foods you can grow with very limited yard space.
Published with permission from RISMedia.