April 15, 2016 1:33 am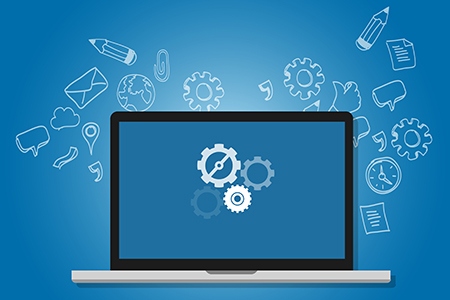 Unwanted software—downloaded unknowingly—affects tens of millions of computers at any given moment. Some users can have as much as four unwanted software installs with one action!
"When you download free software, it might come with an unexpected addition: hidden programs that can cause problems on your computer, ranging from the merely annoying to truly dangerous," says John Breyault, vice president of public policy, telecommunications, and fraud for the National Consumers League (NCL) (Fraud.org).
Unwanted software imposes a range of costs on users affected by it: it can slow computers to a crawl, prompt users to spend money on expensive computer support services, and raise the risk of identity fraud, jeopardizing credit and employment opportunities for users.
"While unwanted software can appear to simply be an annoyance that detracts from the experience of using a browser, these dangerous downloads pose a significant security risk to consumers' personal information," says Breyault. "Some software will disable security protections and settings in order to take control of a consumer's computer, leaving that computer vulnerable to hackers and data thieves."
To avoid the consequences of unwanted software, Breyault and the NCL advise users to:
• Obtain software directly from the source.
When you're looking for a new program, look on the publisher's website first. Software download repositories may bundle in unwanted software with legitimate downloads.
• Avoid clicking on pop-ups or banner ads that warn you of slow performance on your computer.
This is often a ruse to lead you to websites that host unwanted software.
• Make sure everything is up-to-date.
To best protect yourself, repeatedly update your browser and operating systems; older systems are more susceptible to being infected by malware. Be sure to check for computer and browser updates in computer settings. Ads claiming that your computer software is out-of-date will likely lead to more unwanted software.
• Routinely scan your computer.
Use antivirus software to regularly scan your computer for programs that you don't recognize.
• Pay attention when installing new software.
When downloading programs and extensions, pay attention to the fine print. Be on the look-out for pre-checked boxes that offer to install toolbars or other software in addition to the software you wanted.
• Heed your browser's warnings.
Most major Web browsers now have functionality built-in that will warn you when you are about to enter an unsafe website. Chances are that if your browser is telling you not to visit a certain website or download a particular program, you're better off steering clear.
For more guidance, visit www.fraud.org/unwanted_software.
Source: NCL
Published with permission from RISMedia.