April 26, 2016 12:30 am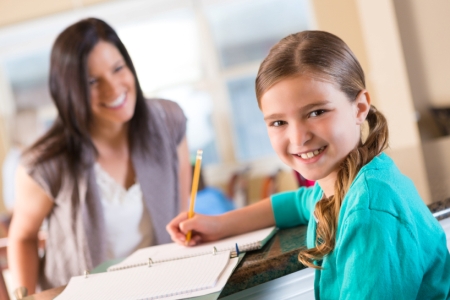 Children who do well in school are better equipped to succeed as adults, no matter what life path they choose. What can you, as a parent, do to help your child become a better student?
The education editors at WAHM.com, a parenting website for work-at-home mothers, suggest five easy—but effective—ways to help you help your child improve:
1. Be a Role Model for Learning
– Do you read in your spare time? Watch documentaries on TV? Like to visit museums? Children are observant and tend to follow your lead. Behaving as the life-long learner you are sets a good example for your child.
2. Be Serious About Homework
– Establish a homework routine that works for your family, setting aside regular hours after school or after dinner—and stick to them. Homework should be done in a quiet spot, away from distractions, if possible. Encourage independence, but be available whenever possible to answer questions, check work when it's done, or discuss a special project or assignment.
3. Practice Healthy Habits
– As basic as it sounds, practicing healthy lifestyle habits does prepare kids to do their best work. Be sure your child gets enough sleep every night, chooses a variety of healthy foods, and eats a good breakfast every morning.
4. Show Your Support
– Don't necessarily insist on A's, but do insist on the child's best efforts. Notice and applaud improvements and express your admiration for good work. Sending caring notes in your child's lunch box or backpack, or otherwise rewarding achievements in a small way, can help provide positive reinforcement.
5. Volunteer at School
– You can show your child you value education by volunteering at school. If work hours keep you from volunteering during classroom hours, be sure to attend evening or weekend school events and volunteer to help as needed.
Published with permission from RISMedia.