May 3, 2016 2:48 am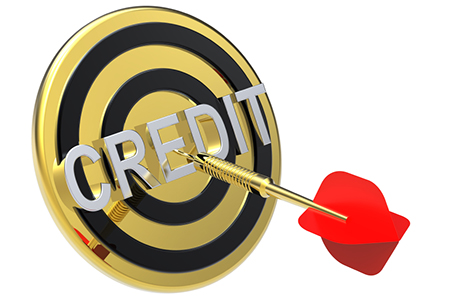 Planning to purchase a home in the next year? Don't let poor credit dash your hopes!
Subprime credit—generally between 300 and 600 on the VantageScore scale—can inhibit a buyer's ability to secure a mortgage. Recent research from TransUnion®, one of the three major credit bureaus, shows many first-time buyers, particularly millennials, are lacking in the credit department: 43 percent of would-be millennial buyers surveyed by the agency have a subprime credit score.
"Credit scores are a crucial component of the home-buying process, impacting everything from the size of a mortgage payment to the interest rate on a home loan," says Ken Chaplin, TransUnion's senior vice president. "People with subprime credit may face financial barriers to homeownership, making it difficult for their dream home to become a reality.
"The home-buying process begins well before you start looking for real estate," adds Chaplin. "A credit score, which significantly impacts the home financing process, is built on good spending habits and a pattern of responsible borrowing established over a lifetime."
To better your financial circumstances—and your chances of being approved for a mortgage—Chaplin advises the following tips:
Check your credit report first.
Mortgage lenders will look at your credit report and score when you apply for a mortgage. To catch issues before they do, check your report three months before starting the home-buying process. Bear in mind your credit score is built over a lifetime of spending. Keep an eye on your score and track how your spending habits affect it.
Build credit.
Those with low or no credit must build a healthy credit score. This includes paying all bills on time each month and maintaining a low credit utilization ratio, which is a ratio of how much credit you use out of your available credit limit. Other ways to build credit include factoring existing payments into your report, such as student loans (automatically included) and rent.
Do your homework.
Research mortgages and interest rates. While placing a larger down payment will lower your monthly mortgage payment, don't put down more than you can afford. Keep in mind, also, that you will need money for closing costs, including a home inspection, before you can purchase your home.
Remember, Chaplin says, that improving your credit can take time. If your finances aren't in shape for a home now, that doesn't mean homeownership isn't a realistic goal for the future. Keep an open mind!
Source: TransUnion®
Published with permission from RISMedia.