May 3, 2016 2:48 am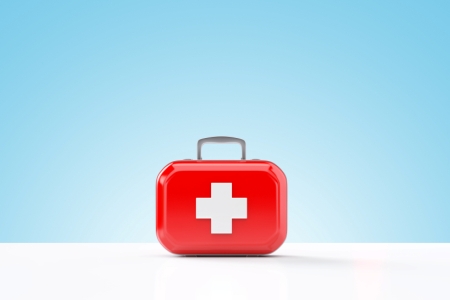 'Tis the season for summer travel—unless a health crisis derails your plans.
Of all the factors to consider when planning a trip, you are the most important, says Dr. Christopher Sanford, travel health expert and author of The Merck Manuals, a medical resource for practitioners and consumers.
"When preparing for a trip, most travelers closely consider hotels, restaurants and itineraries, but few plan for health contingencies," says Dr. Sanford, who operates a travel clinic at the University of Washington. "Travelers should consult with their primary care doctor to make sure they're up to date on routine and travel immunizations.
"There are also some basic rules of thumb that travelers should keep in mind before every trip," Dr. Sandford adds:
1. Pack a travel kit.
A basic travel kit should contain first-aid supplies, pain relievers, decongestants, antacids, antibiotics, hydrocortisone cream and an antibiotic cream. Pack any medicine you've used in the past year, and keep all medications in the original pharmacy packaging to avoid questions at security. Bring these on board instead of checking them in your luggage—you don't want your medications to end up on a different continent!
2. Gather medical documents.
Keep a full list of regular medications handy while you're traveling. If you have a chronic condition, bring copies of recent medical records. If you have a heart condition, for example, you may benefit from having had a recent EKG if you end up in the emergency room with chest pain on your trip.
3. Activate and hydrate.
If you'll be traveling in a cramped plane, train or car, you may be at risk for clots forming from long periods of inactivity. Reduce this risk by taking frequent breaks to walk and stretch, or even by doing simple calf movements and exercises in your seat. If you'll be flying to your destination, don't skip the beverage cart—dehydration is exacerbated by dry air and can lead to fatigue, headaches and digestive issues.
4. Eat and drink right.
Evaluate the safety of local food in any country you visit—digestive issues are common throughout the developing world, for instance. Although it's not possible to eliminate the risk entirely, if you're traveling to a low-income area, try to avoid consuming food from roadside stands, ice, raw foods, salads and tap water.
5. Manage stress.
Airports and train stations can be high-stress environments, so get there early to avoid a last-minute rush to your gate or platform. If you're traveling with family and expecting prolonged contact with family members you don't see very often, plan regular breaks. Taking time to exercise or just have down time will reduce stress commonly associated with large family gatherings, as will eight hours of sleep per night.
Source: The Merck Manuals
Published with permission from RISMedia.