May 9, 2016 1:03 am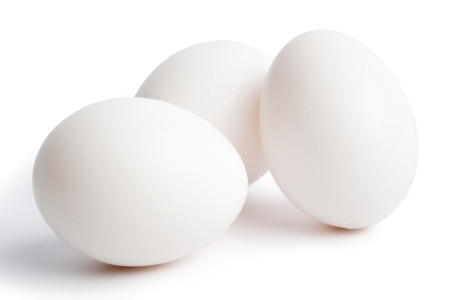 If dropping a few pounds is on your agenda, don't look to the trendiest new diet. Nutritionists assure the best way to lose weight is to follow tried-and-true nutrition guidelines—but some of the guidelines we've taken as gospel may be doing us more harm than good.
Dietary and fitness experts cite five nutrition myths that may be doing us more harm than good:
1. It's healthier to eat egg whites than whole eggs.
The yolk contains 40 percent of the egg's protein and the lion's share of iron and B vitamins. It also contains all of the egg's fat-soluble vitamins (A, D, E, and K), and that extra fat helps keep you full and satisfied for longer than you would be with just the whites. Bonus: the most recent research shows the cholesterol in eggs has a much smaller effect on total cholesterol and harmful LDL than we thought.
2. Fat-free or low-fat foods are best.
When a product is artificially made low-fat or fat-free, it won't be as satisfying due to the absence of fat, which keeps you full longer. This can lead to overeating because you never feel satisfied. Artificially fat-free/low-fat items often have sugar and other fillers added, as well. Go for the natural full-fat version of yogurt or peanut butter, for example, to satisfy your hunger and skip the additives and sugar.
3. Multigrain or wheat bread is a healthier choice.
It is, but only if 100-percent wheat or 100-percent whole grain on the label. Unless 100 percent is noted, it may be just white bread with a tiny grain of something added—or with caramel color added to make the bread look darker.
4. White potatoes are a poor choice.
White potatoes get a bad rap compared to their orange cousins, but they're packed with fiber, which helps keep you regular and aids in feeling full. They also have more potassium than sweet potatoes! A USDA study recently found that the levels of phytochemicals in them rival the amounts found in broccoli, spinach, and brussels sprouts.
5. Diet soda aids in weight loss.
Several studies have linked artificial sweeteners to weight gain. Why? The research suggests artificial sweeteners actually increase appetite and contribute to sweet cravings. The more you know!
Published with permission from RISMedia.