May 20, 2016 1:27 am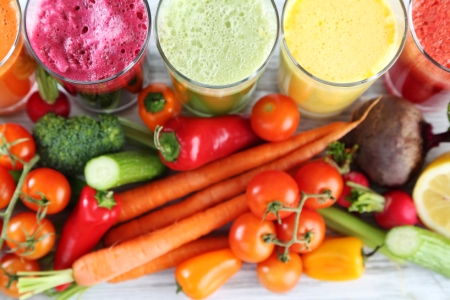 Summer weather's around the corner, and like millions of Americans, you may be focused on shedding a few pounds for the season.
Kickstart your slimdown with these eight foods, compiled by EatingWell.com, which contain few calories and lots of tummy-filling fiber.
Almonds
– A two-ounce serving of almonds is a satisfying snack—and the more times you chew them, the more satisfied you'll be. Chewing releases more healthy fat, which triggers hormones that curb hunger.
Apples
– A medium apple is four grams of fiber for a mere 95 calories. Munch on slices as you work.
Chili Peppers
– Consuming a little hot pepper (in tomato juice or in capsules) 30 minutes before a meal can help you feel less hungry, and eat about 10 percent less.
Eggs
– Dieters who eat eggs get fewer calories and more satisfaction than those who eat a bagel for breakfast. Try them for lunch or snacks, too, in salads or simply shelled and eaten out of hand.
Mushrooms
– These low-calorie filling veggies can be as satisfying as meat, recent studies report. Use them in omelets, salads, sauces and soups in place of bacon, ham or sausage.
Oatmeal
– Eating a breakfast made with "slow-release" carbohydrates, such as oatmeal or bran cereal, three hours before you exercise may help you burn more fat, recent studies suggest.
Small Desserts
– Sugar-filled desserts are hardly diet aids, but studies show that banning sugar from your diet altogether often results in binge eating. Reward yourself now and then with a sweet of 100 calories or less.
Soups
– Recent studies show that people who start a meal with vegetable soup eat 20 percent less calories overall.
These slimdown secrets can be applied to virtually any meal. Be creative! Who knows? You may stumble upon a recipe that becomes a new favorite.
Published with permission from RISMedia.