June 9, 2016 2:09 am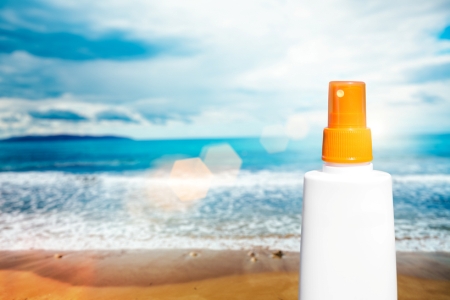 For all the talk of the dangers of the sun, many of us fail to protect ourselves from one of the most common sun-caused conditions: sunburn.
Why haven't we taken better precautions?
According to a recently released survey by The Merck Manuals, most sunbathers rely on misinformation—myths about sun protection that, when adhered to, can lead to potentially devastating consequences.
The Merck Manuals recently consulted with Dr. Karen McKoy, of the Lahey Clinic Medical Center's Department of Dermatology, to disprove the most common misconceptions:
Misconception: "I need sunlight to get enough Vitamin D."
Results from The Merck Manuals survey show 62 percent of respondents believe sun exposure is vital to maintaining healthy Vitamin D levels. While the sun does provide Vitamin D, the exposure is not worth the health risks, Dr. McKoy says. Seek out other sources of Vitamin D, whether through food or through a supplement.
Misconception: "I have on sunscreen with a high SPF, so my skin will be protected longer."
Forty-four percent of survey respondents falsely believe a higher SPF will protect them from the sun for an extended period of time. Dr. McKoy advises reapplying sunscreen at least every two hours while outside, and to avoid the sun, if possible, between late morning and early afternoon.
Another similar misconception: higher SPF numbers equal higher protection. This is incorrect—an SPF 30 sunscreen, for example, bars 97 percent of the sun's rays, and an SPF 15 sunscreen blocks just 4 percent less than that, even though the SPF 30 appears to be double the SPF 15.
Misconception: "If I'm covered up when swimming, I won't get sunburn."
Thirty percent of survey respondents believe a cotton T-shirt will provide sufficient protection from the sun while in water. A T-shirt does not prevent ultraviolet rays from reaching your skin while in water—and neither do baseball hats. For maximum protection in water, apply sunscreen, wear clothing with a tight weave and don a hat with a seven-centimeter brim, Dr. McKoy recommends.
One other, less common misconception of note: what we eat does impact how we react to the sun. Consuming foods like lemons, limes, carrots, celery and parsley can result in Lime Disease (formally called Phytophotodermatitis), which manifests as a rash that is exacerbated by sunlight.
Source: The Merck Manuals
Published with permission from RISMedia.