June 23, 2016 2:30 am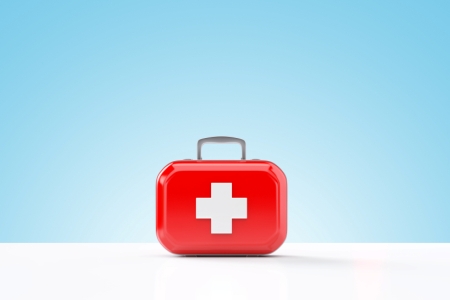 Summer vacation is
the
time to unwind—but that doesn't mean we should overlook safety.
Incidents can and do happen on vacations, says Jeffrey Pellegrino, member of the American Red Cross Scientific Advisory Council.
"Prevention is the key to avoiding accidents or illness while on vacation," Pellegrino says. "It's important to know the level of ability of the people in your group and the environment around you. Know what injuries are life-threatening and understand that small injuries can lead to bigger issues if they are not properly cared for."
Dehydration, for instance, can happen no matter where you're traveling, Pellegrino explains. Sprains are one of the most common incidents on cruises, whereas those traveling to the mountains may be more prone to falls. In general, Pellegrino advises travelers to tote remedies like a first-aid kit, bug spray, medications and tweezers.
If a loved one on vacation with you experiences a non-life-threatening allergic reaction, administer an oral antihistamine, Pellegrino recommends. For life-threatening reactions, epinephrine is essential.
If you've spent too much time in the sun, move to a cooler area as soon as possible. If needed, apply a topical to abate pain, Pellegrino says. If you've been bitten by an insect, use an over-the-counter medication to curb the sensation of burning or itching. If you've been stung by a jellyfish, wash the wound with vinegar or baking soda and water for at least 30 seconds.
It's worth considering becoming first-aid- or CPR-certified, Pellegrino adds. Red Cross provides both in-person and online training. Sign up at RedCross.org/TakeaClass.
Source: American Red Cross
Published with permission from RISMedia.