July 19, 2016 1:18 am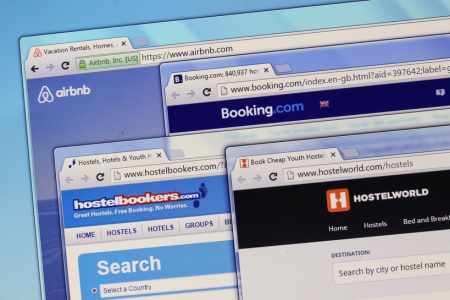 As the sharing economy hits its stride, more every-people are taking advantage of home-sharing platforms like Airbnb, HomeAway and VRBO. The ease-of-use of these platforms, however, should not detract from insurance considerations, says John M. Huff, president of the National Association of Insurance Commissioners (NAIC).
"Sharing a home, car or even personal items with a complete stranger reflects a new level of trust between buyers and sellers," Huff said in a statement. "When using companies like Uber and Airbnb, or lesser-known options such as Poshmark and TaskRabbit, failing to understand the insurance implications of these transactions can be costly. The NAIC encourages consumers to share with care."
To determine adequate insurance coverage, home-sharers should discuss their intentions with their insurance provider, the NAIC recommends. The home-sharer may be required to supplement a standard homeowners insurance policy with additional liability coverage, home-based business coverage, or even landlord insurance.
The NAIC suggests the home-sharer confirm the damaged-related coverage an existing policy offers, as well. Home-sharers may opt to limit rentals to those who can show proof of homeowners, renters or personal liability insurance, so that they will be able to file a claim on the renter's policy should the renter damage the property.
Most importantly, home-sharers should stay up-to-date on the policies and terms of use of each sharing platform. Home-sharing agreements are apt to change, and often, according to the NAIC.
Source: National Association of Insurance Commissioners (NAIC)
Published with permission from RISMedia.