July 25, 2016 1:24 am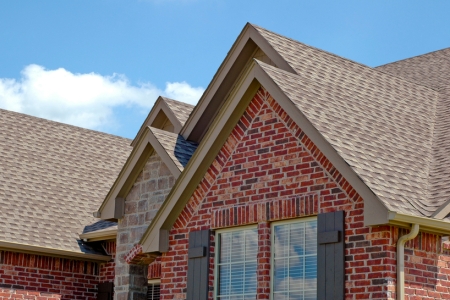 There are many benefits to building and owning a home with a brick exterior—many of which outweigh the cost.
"The initial cost of a brick home is quite competitive, especially since most homes require less exterior cladding than people think," said Ray Leonhard, president and CEO of the Brick Industry Association (BIA), in a statement. "An average 2,700-square-foot, two-story house only needs 2,265 square feet of cladding material when accounting for windows, doors, etc."
According to "The Installed Cost of Residential Siding," a report by the BIA comparing brick to other types of siding, brick wall cladding can cost up to 15 percent less than stone veneer, up to 8 percent more than vinyl siding, up to 6 percent more than fiber cement siding or wood shingles, and up to 3 percent more than stucco or wood siding.
In approximately 65 percent of the major housing areas assessed in the report, brick costs less than stone and wood siding—an important distinction for new-home builders in hot markets like Austin, Texas, Charlotte, N.C., and Denver, Colo.
Some brick manufacturers offer 100-year warranties—a testament to the durability of the material, Leonhard said. Brick is relatively low-maintenance, with no painting required, and boasts insulation properties that not only reduce energy consumption, but also reduce noise.
Brick homes are also better outfitted to guard against fire and wind, which can be a boon in disaster situations, Leonhard added.
To learn more about brick homes, visit GoBrick.com.
Source: Brick Industry Association (BIA)
Published with permission from RISMedia.