August 8, 2016 1:54 am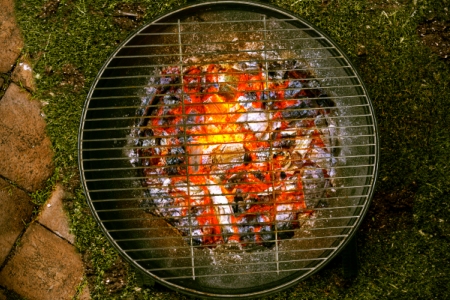 Close to 10,000 home fires involving barbecues, grills or hibachis happen every year, according to the National Fire Protection Association (NFPA)—and most start on a balcony or porch
outside
the home.
Lack of maintenance is one of the primary causes of fires, says Lorraine Carli, vice president of Outreach and Advocacy for the NFPA. Grillers should remove grease and other build-up from the grill grates and trays often.
"It's good practice to check for damage before using the grill for the first time each year, and to check the entire grill regularly," Carli said in a statement.
Carli and the NFPA also recommend only grilling on propone or charcoal barbecues outdoors, away from the home and any other structures or materials that may catch fire, including tree branches. Children and pets should be kept at least three feet away from the grill at all times, and preferably out of the pathway to the home or hose.
Never
leave the grill unattended, the NFPA advises. Often, fires begin when no one is looking.
For more fire safety tips, visit www.nfpa.org.
Source: National Fire Protection Association (NFPA)
Published with permission from RISMedia.