August 17, 2016 2:12 am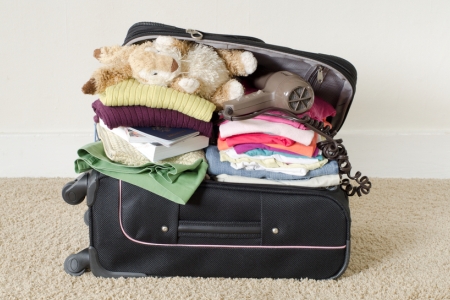 Airlines have begun charging for checked bags, travel security measures have tightened… what's a vacationer to do?
A carry-on bag is your best bet—but if you're traveling for a week or more, packing just a carry-on may seem impossible. Turns out, you
can
travel light and still have everything you need for a vacation, says Rick Seaney, CEO of FareCompare.com. Here, his top picks for what
not
to pack:
A Third Pair of Shoes
– For most trips, you can get away with a pair of sneakers and one pair of walking shoes nice enough to be worn to dinner. If you must have more, make the third pair lightweight flip-flops.
Banned Liquids
– You know you can't bring bottled water through security, but remember that shampoos, lotions, sunscreens, etc., must be in bottles no more than 3.4 ounces.
Excess Equipment
– Blow dryers can be found at even the most modest motels, and forget electric curlers or straighteners— you won't want to spend so much time on your hair, anyway!
Expensive Items
– Valuables are a target for thieves, and bags or purses can easily be lost or rummaged through. If you must take an expensive item, wear it—and if you bring an electronic device, keep it on your person at all times.
More Clothes Than You Need
– Make a wish list of outfits you want, then cut it in half. Know the weather in your destination, and be prepared to layer as needed.
Old-Style Entertainment
– Free up space by leaving books, especially hard-covers, as well as radios and flashlights, at home.
Published with permission from RISMedia.