August 24, 2016 2:39 am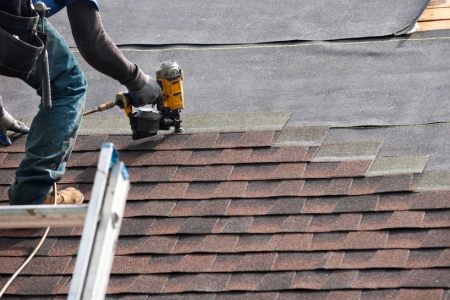 (Family Features)—Roof damage brought on by a severe weather can render your home uninhabitable if it is left in disrepair. Act fast with these tips from the experts at CertainTeed Roofing.
1. Exercise caution.
Do not attempt to make roof repairs unless you are qualified to do so.
2. Prepare for the insurance adjuster.
Make detailed notes and take photographs of the damage, if possible, and give them to the insurance adjuster upon arrival. Look for blown-off shingles or damaged gutters during your assessment, as well as leaks inside the attic. Determine, in addition, any requirements the insurance company may have regarding the materials used for repairs.
3. Hire smart.
Disreputable roof contractors are a dime a dozen. Consult with at least three professionals before hiring one to perform repairs, and ask them:
•
Are you licensed?
Not all states have licensing requirements, so a "no" is not necessarily a red flag. Confirm the contractor's response with your local licensing authority.
•
Where are you located
? Local contractors are not only within reach, but can also provide in-town, reliable references.
•
Do you have insurance?
A reputable contractor will be fully insured, with liability and workers compensation coverage.
•
What are your specialties?
Hiring a contractor with storm restoration experience can be beneficial in the insurance claims process.
Seeking a recommendation for a roofing contractor? Contact a real estate professional for references.

Source: CertainTeed
Published with permission from RISMedia.