September 6, 2016 1:15 am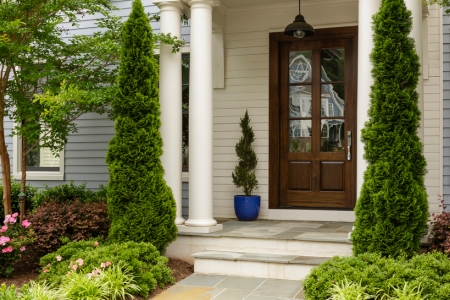 Spring may be known as a prime time for planting, but fall is equally optimal.
"Autumn is the perfect time to assess landscaping needs and fill any gaps that exist in your landscape," says Natalia Hamill, a horticulturist at Bailey Nurseries. "While you're at it, you can add plants that provide a pop of color—like a throw pillow for your garden."
Hamill says a variety of plants, including shrubs and trees, can be planted during fall, and many will bloom come springtime.
It is important to determine where and what your landscape is lacking, Hamill says. Consider, too, the climate in your area—different plants react in varied ways to temperature swings. Hamill recommends consulting the U.S. Department of Agriculture's Plant Hardiness Zone Map and adjusting your plan of action, if necessary.
The best plants for fall, according to Hamill, are:
Birchleaf Spirea
– The Pink Sparkler variety shows exquisite pink blooms in early summer and fall—though fall flowers re-emerge further down the stem for a full appearance.
Dogwood
– The Cayenne variety produces blue berries in late summer, along with lush green leaves, followed by rave red stems through fall and winter.
Hydrangea
– The BloomStruck variety turns deep red in fall, complementing the seasonal change of the trees.
Maple
– The Scarlet Jewell variety shows crimson red leaves in early fall, before those of other red maples, and rave red flowers in spring.
Ninebark
– The Amber Jubilee variety shows golden orange and yellow hues, ideal for fall, followed by delicate white blooms come spring.
Source: Bailey Nurseries
Published with permission from RISMedia.