September 12, 2016 1:27 am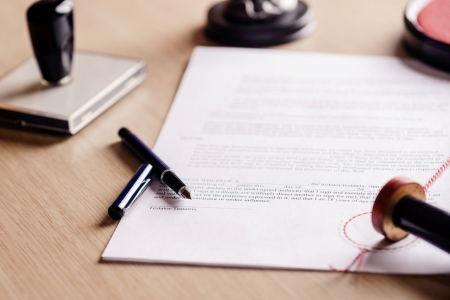 Estate planning is complex, now more so for families faced with navigating the process on a multinational stage. Issues beyond U.S. borders may be especially impactful, says John O. McManus, an attorney and founding principal of New York- and New Jersey-based McManus & Associates (www.McManusLegal.com).
"We live in an increasingly globalized world—today, many people travel regularly for work and pleasure, and have loved ones and investments abroad," McManus says. "Whether you are a U.S. citizen with assets abroad, a U.S. resident living overseas with ties back home, or have loved ones overseas from whom you could receive gifts or inheritances, it is important to keep up-to-date on multinational estate and tax planning issues."
According to McManus, one of the primary issues is Brexit. European Union (EU) membership permits free movement to live and work throughout the EU, so those moving into and out of Britain should prepare for potential residency and passport complications.
Another consideration is assets, McManus says. Those with assets abroad are subject to U.S. estate and income tax on those assets. This applies to U.S. citizens and resident aliens—a non-resident alien is taxed only on U.S. source income, including capital gains from the sale of a U.S. real property. Non-resident aliens planning to immigrate to the U.S. should consider purchasing U.S. real estate through a foreign corporation and making unlimited non-U.S. gifts to U.S. persons (directly, or in a foreign) trust prior to immigrating, so as to avoid estate and gift taxes, McManus advises.
There is "financial fine print" that can present challenges, as well. U.S. citizens working overseas have FBAR reporting obligations if the value of their foreign financial accounts exceeds $10,000 at any time during the year, McManus explains. For unmarried citizens living abroad, Specified Foreign Financial Assets (Form 8938) must be filed with their U.S. income tax return for foreign financial assets worth more than $200,000 on the last day of the taxable year, or $300,000 at any time during the year; for unmarried citizens living in the U.S., they must be filed with their income tax return if worth more than $50,000 on the last day of the taxable year, or $75,000 at any time during the year.
Likewise, U.S. citizens receiving $100,000 or more in bequests/gifts from a foreign individual are required to file Form 3520 by April 15 of the year following the gift, lest a 25 percent penalty.
One other consideration is portability, McManus adds. Portability permits a surviving spouse to use the Deceased Spouse's Unused federal estate tax Exemption (DSUE) of their most recent deceased spouse, in order to increase the estate tax exemption amount. Portability is generally only available to U.S. citizens and residents—non-U.S. citizens or residents should establish a Qualified Domestic Trust (QDoT) to have the DSUE amount of the decedent included in the surviving spouse's applicable exclusion amount, McManus advises.
In addition, having more than one will can be beneficial—the advantage, McManus explains, is that they can be tailored to different jurisdictions; the disadvantage, however, is the expense needed to prepare them, as well as the additional complexity in the overall estate plan. Multiple wills may be prudent if there is substantial real property or investments in privately-owned companies abroad, McManus says.
Source: McManus & Associates
Published with permission from RISMedia.