September 16, 2016 1:39 am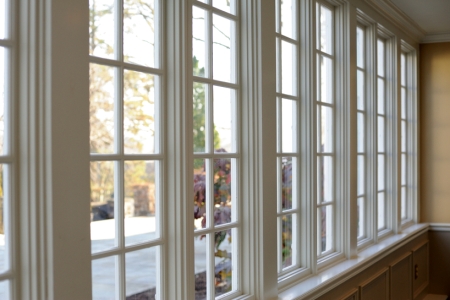 With the likelihood of extreme weather events ever-growing, fortifying homes to withstand the elements has become crucial. One such fortification is window film, a once-commercial innovation that is now making its way into the residential market.
"Homeowners need to be aware of the risks posed by extreme weather," Darrell Smith, executive director of the International Window Film Association (IWFA), says. "Professionally-installed window film provides an increased level of protection that can help to reduce damage to family members or their homes in the event of broken windows, no matter the cause of the breakage."
Window film is a thin, permanent sheet of coating that binds shards of glass together, according to the IWFA. It protects primarily against the effects of high winds, which can produce projectiles that could shatter a home's windows and endanger its occupants. It also comes with the added benefits of barring burglars and deflecting heat from the sun.
Window film does not reduce visibility to the outside of home, preserving views and security, and does not alter the appearance of windows themselves—it is available in many shades, from virtually clear to medium to dark.
Window film is subjected to third-party testing to confirm its performance, the IWFA states. It also adheres to safety guidelines and standards for burglary intrusion, human impact, fire safety and glass fragment protection.
For determine if window film is right for your home, learn more at IWFA.com.
Source: International Window Film Association (IWFA)
Published with permission from RISMedia.