September 26, 2016 2:09 am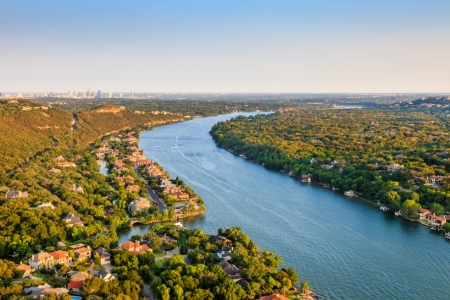 Climate change threatens to reshape the residential development landscape—so much so that policymakers are exploring the possibility of relocating residences out of vulnerable areas.
Recent research out of the Lincoln Institute of Land Policy and the Regional Plan Association presents an option for residents in flood-prone areas, who will experience more impactful weather events as climate change progresses. That option, a managed retreat buyout program, detailed in "Buy-In for Buyouts: The Case for Managed Retreat from Flood Zones," could "allow residents to forge new beginnings on safer ground and helps create public amenities by acquiring homes in the flood-prone areas and restoring the land to natural floodplain functions."
Buyout programs are not novel. They are often overseen by the local municipality, though usually funded by federal grants from the U.S. Department of Housing and Urban Development (HUD) and the Federal Emergency Management Agency (FEMA). In most buyout scenarios, the municipality acquires properties from homeowners and converts them to "a less risky use, usually open space or parkland."
The buyout solution proposed by the researchers aims to keep homeowners with federally subsidized flood insurance out of flood-prone areas—these subsidies will be phased out in the near-term, leading to spikes in premiums for some, the researchers point out. The benefits, they state, are manifold.
"Restricted land use coupled with new amenities can increase property values and, in turn, increase local revenue," the researchers state. "If local governments plan properly, homeowners can relocate within the municipality and thereby maintain, and even enhance, the tax rolls."
Asking homeowners or even entire neighborhoods to uproot is "is laden with social and political difficulties," the researchers add, which is why many municipalities have dismissed managed retreat. The unavoidable impacts of climate change, however, beg otherwise. The researchers conclude a buyout program is one of the most prudent solutions.
Source: Lincoln Institute of Land Policy
Published with permission from RISMedia.