September 30, 2016 2:12 am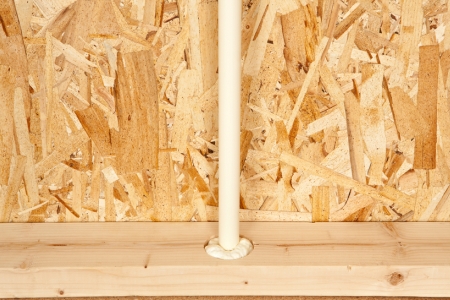 No matter where you live, there's always the potential for neighborhood residents—pests—to make your home their home.
Ridding your home of pests is best done before winter sets in, says Steve Evans of Underwriters Laboratories (SafeBee.com). Evans warns that mice and other rodents are known to chew the protective sheathing off electrical wires, leaving the underlying metal exposed. Unprotected wiring can short-circuit and spark, possibly leading to a house fire.
Fortunately, most homeowners can prevent pests from ever becoming a problem by sealing up every crevice in their home—but only if the situation is under control, according to the Centers for Disease Control and Prevention (CDC). Pest problems that call for professional evaluation should be dealt with as soon as possible, and preferably by a licensed exterminator.
If sealing is outside of your skill set, a drywall or masonry contractor may be needed, adds John Drengenberg of the CDC. Ensure the contractor fills holes inside the home first—outside holes should remain open temporarily so that rodents can exit.
Be cautious when cleaning, Evans says. Avoid sweeping or vacuuming in areas that have been infested—doing so can stir up dust and waste. Instead:
• Open windows to air out the infested area for at least half an hour before cleanup. Stay out of the area while it airs out.
• Wear protective gloves, goggles and a mask to avoid coming into contact with contaminated air or dust.
• Spray the infested area with bleach solution (one-part bleach to 10-parts water) and let it sit for 10 minutes. Use disposable rags to remove any waste. Mop the floor with the same bleach solution.
• Dispose of trash in a sealed plastic bag.
• Remove your gloves and scrub your hands with hot, soapy water.
Do not attempt to clean the area if it is heavily infested, Drengenberg says. Consult with a pest control professional—he or she will not only perform the cleanup, but also educate you on health and safety.
Published with permission from RISMedia.