October 19, 2016 1:03 am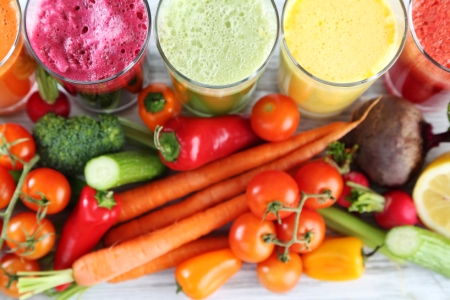 Whether you're on your own or feeding a family, it can be tempting to skip healthy meal preparation in favor of quick carry-outs. Don't give in!
Registered dietician Jae Berman recently shared her healthy eating secret with the Washington Post: batch cooking.
Batch cooking is preparing enough foods at one time to provide proteins, veggies and carbs for a week or more. Her example:
• Roast two or three pans of vegetables and store them in a container in the fridge. Cook off 10 chicken breasts, brown two pounds of ground beef, and hard-boil a dozen eggs. You can even steam a big helping of rice, quinoa or other grains, and store them in the fridge, as well.
• Use condiments and sauces for flavor—add salsa, cilantro and canned chilies to the ground beef to make tacos with prepared tortilla shells, warm up chicken with lemon juice and herbs, and add them to pasta sauce with a bit of parmesan, or, chop them with celery, egg and a little mayo for a salad.
Berman has a host of other tricks on hand, too:
Prep Fruits/Veggies
– Cut up a variety and keep them in the fridge for snacking, packed lunches or dinner sides.
Use That Crockpot
– Almost any combination of protein, veggies, herbs and a little broth or other liquid popped into the Crockpot in the morning will wind up as a savory soup or stew at the end of the day.
Make a Frittata
– Combine eggs, veggies and spices and cook in a large skillet. Then, slice like pizza and freeze for later use—warm up a slice, add a salad and crusty bread, and you're good to go.
Use Canned Fish
– Prepare enough canned tuna or salmon for two meals: the first as a salad with fresh veggies, and the second for tuna melts or salmon patties.
Remember Smoothies
– You can make them ahead of time with yogurt and fresh fruit, then freeze in separate containers and use for breakfast on the go.
Will you try batch cooking this weekend?
Published with permission from RISMedia.