October 31, 2016 1:36 am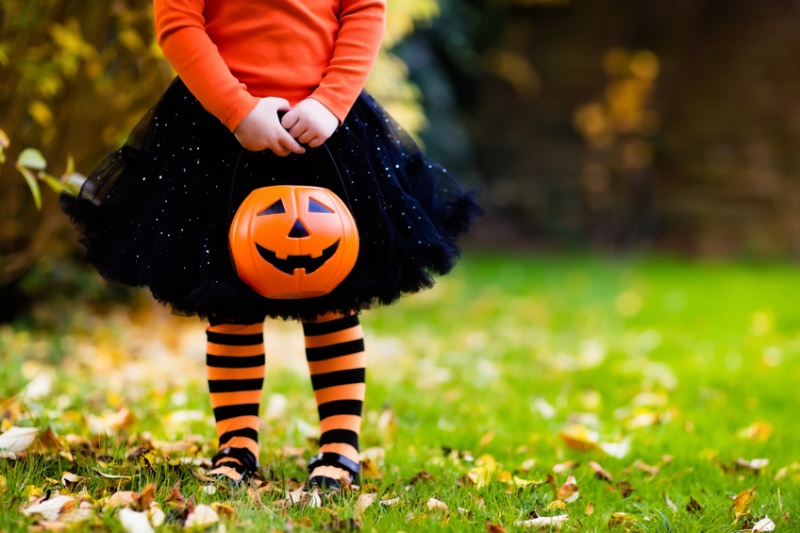 Despite a growing trend to keep kids in at Halloween, showing off their costumes at the local mall or partying with friends at home, trick-or-treating on the street is a rite of passage in many neighborhoods.
If you are at home, turn on porch lights early to help prevent slips and falls. Children will typically be trick-or-treating between 5:30 and 9:30 p.m. If you hand out treats, consider choosing mini-bags of pretzels or other non-sugary snacks, or small boxes of crayons, or mini-flashlights.
Additionally, to make the celebration safer for all children— and adults—Safe Kids Worldwide, an organization committed to preventing child injuries, provides nine tips for making Halloween safe as well as happy:
Keep costumes creative, but safe.
Choose light colored fabrics and/or decorate costumes and treat bags will reflective tape or stickers.
Choose face paint or makeup instead of masks.
Masks can obstruct a child's vision.
Have children carry glow sticks or flashlights.
It will help to make them clearly visible to drivers.
Have an adult close to trick-or-treaters.
Children under 12 should never be alone on the streets, even in neighborhoods they know. Children over 12 should stick to the streets they know.
Cross the street at corners.
Use crosswalks and traffic lights when available, and look left and right before crossing.
Stow away electronic devices.
Keep phones in pockets and keep your head up as you walk.
Watch out for cars.
Even on a quiet street, cars may be backing up or turning. Be sure children know to never dart out into the street or cross between parked cars.
If you are driving, be alert.
Be prepared for heavy pedestrian traffic and turn on headlights early.
Drive more slowly in residential neighborhoods.
Enter and exit driveways and alleys slowly and carefully—and be alert to kids on curbs and at intersections.
Published with permission from RISMedia.