November 21, 2016 2:03 am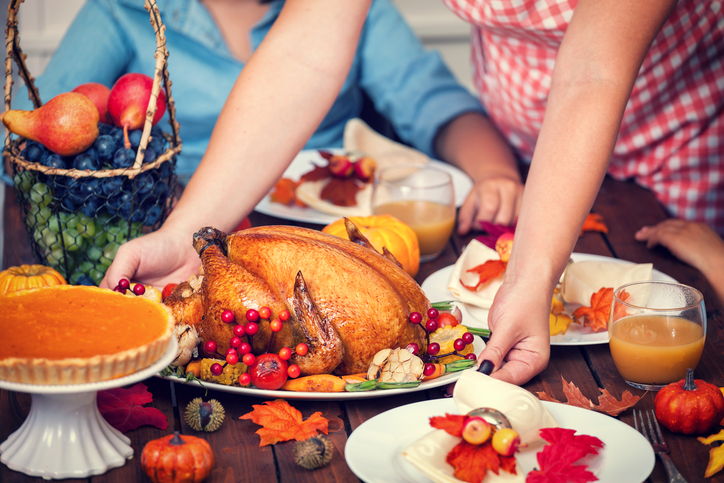 If cooking small on what is arguably the biggest food holiday of the year seems like an exercise in culinary futility, I have tapped several noted sources who will tell singles and small intimate Thanksgiving hosts otherwise.
At finecooking.com, Tom Douglas writes that smaller turkeys are easier to cook than 25-pound behemoths, and their meat is more likely to stay moist while the skin crisps up nicely. In fact, Douglas says even if you're cooking for a large group, you're better off roasting two medium turkeys than the biggest turkey you can find.
He prefers about a 12-pound turkey rubbed with smoked paprika and toasted fennel seeds, then roasted over a bed of onions, which become the base of a flavorful gravy.
And finally, Douglas prefers not to truss his turkeys or chickens so the heat circulates better - and don't forget to let your roasted bird rest 10 to 20 minutes before carving to give the juices time to settle.
Emma Christensen at thekitchn.com reassures those hankering for a scaled-down feast, that it is doable. Her favorite alternative recipes for two to four people include:
• Rolled Turkey Breast with Sausage Pecan Stuffing
- The turkey breast by itself cooks much more quickly than the whole turkey, plus it stays moist and tender in a dish like this.
• Roasted Corn Pudding in Acorn Squash -
One half for you, the other half for your guest.
• Kale and Ricotta Salata -
this recipe offers fresh flavors to create a nice balance to heavier holiday dishes.
• Fingerling Potatoes with Chives and Parsley -
Teeny fingerlings are perfect for a small-sized meal.
At seriouseats.com, Maggie Hoffman is pitching openers like shucked oysters, and is also a fan of the turkey breast versus the whole bird. She dresses it with an earthy, mushroomy gravy that starts with good homemade turkey stock, and is flavored with dried porcini mushrooms and a little sherry for added savory flavor.
Hoffman also suggests a side of uncooked cranberry relish with orange zest and apple, that can be whipped up in the food processor a few days in advance. And she says it's also fantastic on a leftover-turkey sandwich.
Published with permission from RISMedia.