February 28, 2017 2:18 am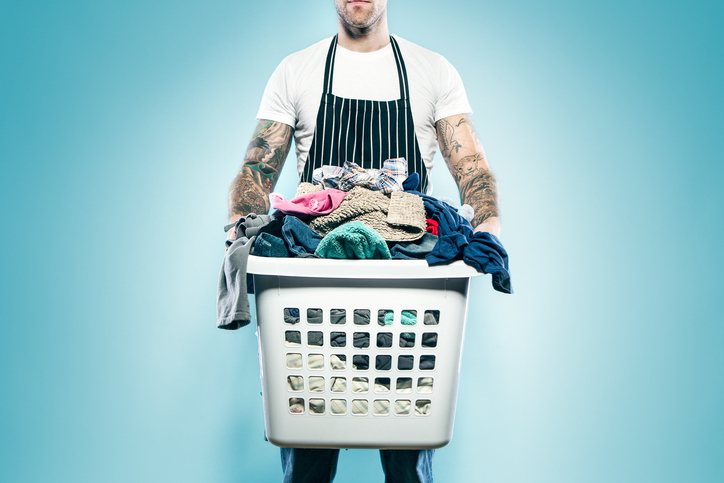 Can household chores be more than a series of to-dos? What if they could be both fun and healthy? I went looking for some data recently to learn exactly which chores burn the most calories, which ones people prefer to do, and what tasks we avoid (hello, cleaning the bathroom!).
Calorielab.com provides a deep breakdown of dozens of calorie-burning household chores. It turns out that as you transition from winter to spring, carrying of boxes up and down stairs as you're swapping seasonal stuff from the attic or basement can burn between 300 and 500 calories or more per hour, depending on how vigorous your pace.
- Make good use of a mop, vacuum or carpet sweeper for 15 minutes, and boom - you're down around 40 calories. Keep it up for an hour and burn off around 170.
Calorielab.com says even 15 minutes of light cleaning - dusting, straightening up, changing linen, or carrying out trash - is good for a 26 calorie burn. Step outside to scrub your car, wash windows, or clean the garage; an hour's work can burn 136 calories.
There are also a ton of simple but necessary chores that really stack up over time. Housekeeping.org sourced this zippy to-do list from all over the web:
- Use a nut to take scratches out of a wooden table in five minutes by rubbing the meat of a walnut over them.
- Use Alka Seltzer to clean a toilet - plop plop two tablets in, wait a few minutes and then brush the bowl clean.
- Dump a cut up a lemon, some salt and a few ice cubes and running them through your garbage disposal to freshen and disinfect.
- Disinfect light switch covers and door knobs - this task is especially important during cold and flu season and only takes a few minutes.
- Put a handful of wet paper towels or sponge into the microwave, turn it on for a couple minutes, then wipe out the microwave with the wet paper towels and you're done
- Implement a 5-minute pick-up game with a timer - grab a laundry basket and walk around adding anything that doesn't belong in each room. Once you're done, put everything back in its rightful place before the timer dings.
Published with permission from RISMedia.