March 2, 2017 2:21 am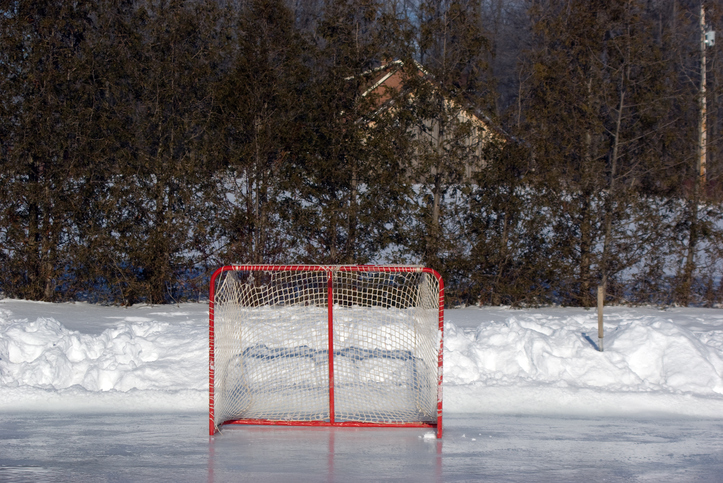 While warmer months beckon families, friends and neighbors to come sit around your pool or firepit, freezing temperatures and blankets of snow can put an immediate chill on any prospect of entertaining outside until springtime.
Unless you are one of the growing number of homeowners using the arctic weather patterns to create a temporary outdoor activity destination in your own backyard like a modest outdoor skating rink.
Jim Stoller, President of NiceRink (nicerink.com) in Southeastern Wisconsin advises using a white liner stretched over a light wooden frame to prevent heat absorption from the sun, and ensuring the liner is not more than 10" deep.
After filling with water, as long as nights remain colder than 23F/-5C to 18F/-8C and days aren't too much warmer, Stoller says you should be able to skate in 3-5 days. Usually, he says, 3"to 4" of ice depth will hold most kids and average size adults.
Joe Proulx at backyard-hockey.com says there is nothing in this world that compares to having your own backyard rink. Proulx says you really need four things: a liner, a frame to drop the liner into, supports to keep the frame up, and water.
All-in-all, your DIY ice rink can cost as little as $250, Proulx says.
Kelly Burke, a Lawn Care & Lawn Alternatives Expert at About Home (lawncare.about.com) says a no frills rink can start with a 1" base of lightly packed snow. Then, use packed snow, wood boards, or PVC pipe to create a minimum 3" lip to contain the water.
Burke says apply several light sprinklings of water to freeze a base before flooding the rink. This ice layer prevents water from soaking through the snow and reaching the grass.
So can a backyard rink wreck your grass?
Stoller says depending on how you build your rink and what type of liner you use will determine the health of your grass come spring. With a white liner and the flood method, he has seen a 99.9 percent effective rate in turf health.
Published with permission from RISMedia.