June 27, 2017 2:21 am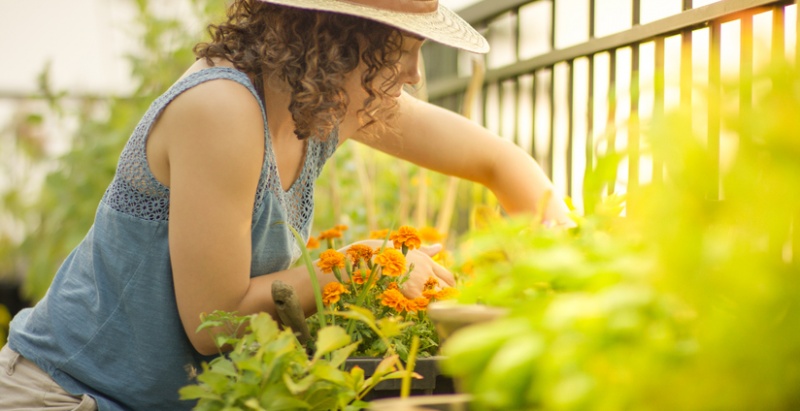 Summer is the season of fun. But with gardening, yard work, travel and all of those outdoor activities, many end up in the doctor with a back injury before fall. To help, the American Academy of Orthopaedic Surgeons offers the following tips:
Use proper lifting techniques
when moving heavy objects such as luggage and furniture. Be sure to lift heavy items with your legs, not your back. Position yourself close to the object you want to lift. Do not bend over to pick up heavy items. Keep your back straight and bend at your knees.
Get help.
Do not attempt to lift or move heavy objects on your own. Get help from family, friends or hire someone to help you.
Use smart packing techniques
and pack lightly. When possible, place heavier items in a few smaller bags or boxes instead of one large item.
Take breaks.
If you're traveling, be sure to give yourself a break from sitting in the same position for too long. The same goes for doing a chore. Make time to stretch in between tasks.
Maintain good posture.
Maintain good posture throughout your flight or car ride.
When sitting,
keep your back in a normal, slightly arched position. Make sure your chair supports your lower back. Keep your head and shoulders upright.
Minimize falls.
Wear properly fitting shoes with rubber, non-skid soles.
This is important for both traveling or working outdoors, as certain shoes increase your chances of falling.
If you're working outdoors,
secure hoses, rakes and other garden tools from your workspace to avoid tripping over those objects.
Pets want to enjoy the outdoor weather
just as much as you do. When doing projects outdoors with pets, consider placing a bell on your pet so you can locate them easily and know when they are near your feet to minimize a potential tripping hazard.
SOURCE: American Academy of Orthopaedic Surgeons
Published with permission from RISMedia.